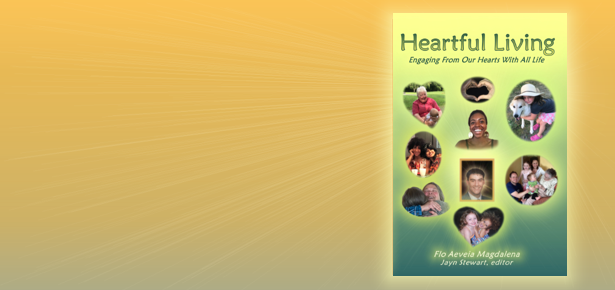 Engaging From Our Hearts With All Life
John Henry is a spirit guide who clearly understands our world and the challenges we face. He cares deeply about humanity and traveled throughout the universe, studying with masters to find the key to living peacefully on earth. There was only one answer: Be in the heart. In this book he shows us how to do that. John Henry's guidance is humorous, yet poignant – penetrating, yet compassionate. In his messages you will find a kindness and understanding that will open your heart.
In his own words:
What I can guarantee is that if you begin a heart-centered life, if you begin to heart-center your actions if you live as part of the Heart of the One, any situation you find yourself in will improve.
Once you settle into your heart, you can then rest in your Soul Seed, the place right below your heart that offers guidance in fulfilling the design you came to live. This is your time. This is your place. You have support from all dimensions because you bring the answer: the heart. It's that simple.
If you choose a side, a good or bad, a right or wrong, choose anything that separates us, then you separate your heart and perpetuate the separation of heart. That is not what we are here for. We are not here to judge. We are here to heal.
When you are in your heart, you see people as they are, which means in their truth. Then your truth and their truth relate. And that is what you build your relationship on. "I see it as it is. I see you as you are."
Cost is cover price @$11.95 + $4.95 S & H = $16.90 via PayPal. Click "Order HL" button below:
NOTE: *US Domestic orders only. All outside of the US: recommended ordering from Amazon.